Blog
Startup visas to come down in the US after H-1B visa clampdown
By Opt Cpt Tech Jobs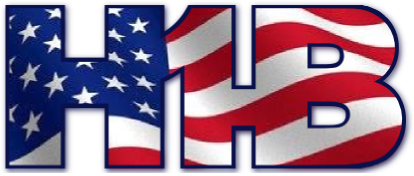 WAfter the recent US H-1B visaclampdown, the new administration is planning to clamp visas and tighten the immigration flows to the country. The US president is also making all the efforts to tighten immigration at all levels and is planning to rescind the Obama-era program that will allow foreign entrepreneurs to launch startup companies in the US which was known as the Startup Visas before.
After having constricted the existing H-1B visa immigration policies that are allowing the US companies to temporarily employ foreign nationals on h1b sponsorship, they are now working extra strict to restrict the visas that were given as startup visas. Many people have been benefitted by this as they could get easy passage to the US and able to follow their dreams. The program was also called as the International Entrepreneur Rule which allowed non-US nationals to launch companies that can also win $100K in government grants or could receive $250K worth in venture capital investment to support their stay in the US. The term of the stay was for a renewable 30-month term or an additional 3 years if the company continues to show growth and benefit the American public like an increase in capital investment, job creation, and revenue.
There is no clear-cut path to stay in the US for entrepreneurs as many first come into the country through h1b visa sponsorship jobs which the new administration is currently curtailing. To qualify for the visa, they must own at least 15% of the US startup and show the company's growth potential and must be able to draw investments from other qualified American investors thus benefitting the significant public.
The hold to the existing rule was to come into effect in July this year after meeting with top American leaders and the administration announced that the program will be delayed until next March saying that the Department of Homeland Security must give an additional review of the program. Many CEO erupted and called that the cancellation of the program is a big mistake as the immigrant entrepreneurs are job makers only and not job takers. There are many who are unhappy with the new decisions and where there are many countries all over the world are going all the way to attract and to retain talented individuals by inviting them to come to their shores and build innovative ventures, here the administration is doing the exact opposite.
With the ban on the travel from the 6 Muslim majority countries already had drawn criticism from a huge swatch of companies like Amazon, Facebook etc. who lost many valuable employees in the process. The next one in line was the restrictive order passed for high skilled workers on H-1B visas. The nail in the coffin was the next ones restricting the possibility of new entrepreneurs from joining the industry. The economy and the job growth will only be grown and there will be fewer benefits as the US will keep losing more ground by the negative efforts in attracting entrepreneurs and their investments. All fingers are crossed for this one and we are only hoping something best must happen for all in the future. For all OPT and H-1B related jobs you can now check